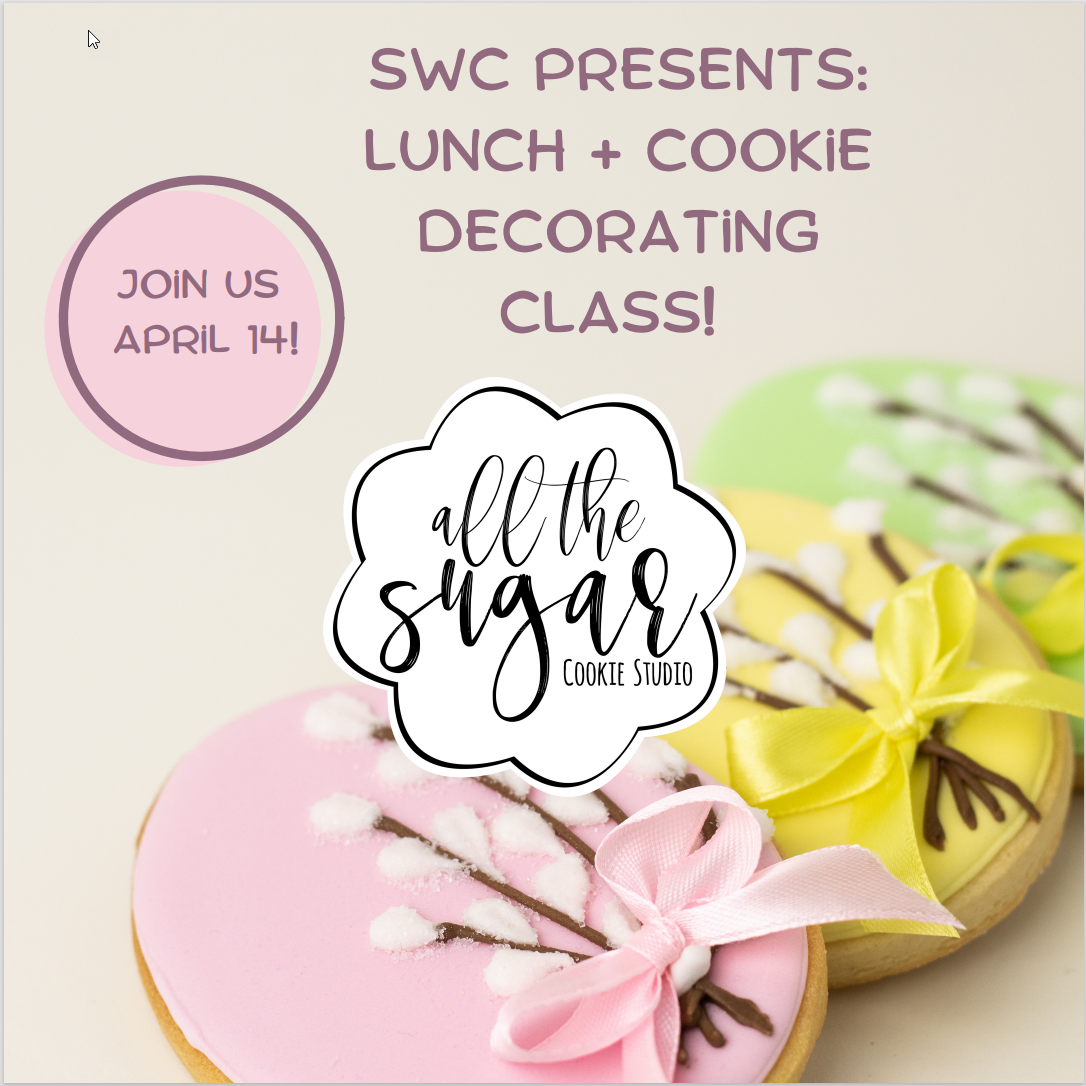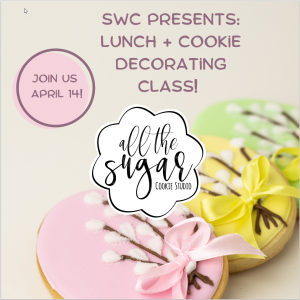 ** PLEASE NOTE – This luncheon is on FRIDAY ** We will be in the Skyline Ballroom upstairs at the Westin **
Mark your calendars for our April luncheon on Friday, April 14th.  We are very excited to have All the Sugar come and do a cookie decorating class especially for Southlake Women's Club.  Current classes are currently all sold out and always much in demand.  You will leave the luncheon with some amazing cookie decorating tips and technics and 3 special cookies decorated by you!  Check out the All the Sugar Facebook page for pictures of these amazing cookies.
Signups will open soon!